Sodium Metabisulfit
1. Chemical Name: Sodium Metabisulfite
2. Molecular Formula: Na2S2O5
3. Molecular Weight: 190.09
4. CAS: 7681-57-4
5. Character: It is white or yellow crystalline powder or crystalline, with strong smell of SO2. The specific gravity is 1.4. It is soluble in water and the aqueous solution is acidity. It reacts with strong acid to release SO2 and yield the corresponding salt. It is oxided to Na2S2O6 when it is exposed in the air for a long time. Therefore, it is not stable to be stored for a long time. It is decomposed to SO2 with the temperature higher than 150°C.
6. Usage:
(1)sodium metabisulfite food grade:
Bleach agent (e.g. candies, cake, bamboo shoots, etc); Loose agent (e.g. bread, cracker etc);
Antiseptic and germicide (e.g. fruit juice, tinned food, brews, the cereals food is defended storage etc);Inhibitor and freshen agent (e.g. day lily, seafood, fruit and vegetable etc).
(2)sodium metabisulfite industry grade:
Mordant of printing and dyeing; Dechlorinate of textile after bleaching; Sulphonated agent and reducer of chemical industry and pharmacy; Bleach of paper pulp, bamboo and timber bleach of Stap; Treatment agent of waste water; Rubber solidifying agent Perfume industry is served as hydro
carbon perfume aldehyde.The hide profession employ to do to molt dose and pliable dose and wearproof dose; sewage treatment, and so on .
7. Packing:
It is packed with polyethylene bag as inner layer and a compound plastic woven bag as the outer layer. The net weight of each bag is 25kg.
8. Storage and Transportation:
Should be stored in a dry and ventilation warehouse. Loaded and unloaded gently. Keep away from moisture and heat. Avoid the moisture from the rain during the transportation. Stored separately from poisonous substances.
9.Specification:
Item

Quality Index

Food Grade

Industry Grade

Purity ( As Na2S2O5)

98.0% min

96.0% min

Sulfur Dioxide( SO2)

65.0% min

65.0% min

Arsenic ( As )

0.0002% max

-

Heavy metals ( As Pb )

0.0005% max

-

Selenium (Se )

0.0005% max

-

Iron (Fe)

0.001% max

0.002% max

Water insoluble

0.02% max

0.05% max

PH value :

4.0-4.8

4.0-4.8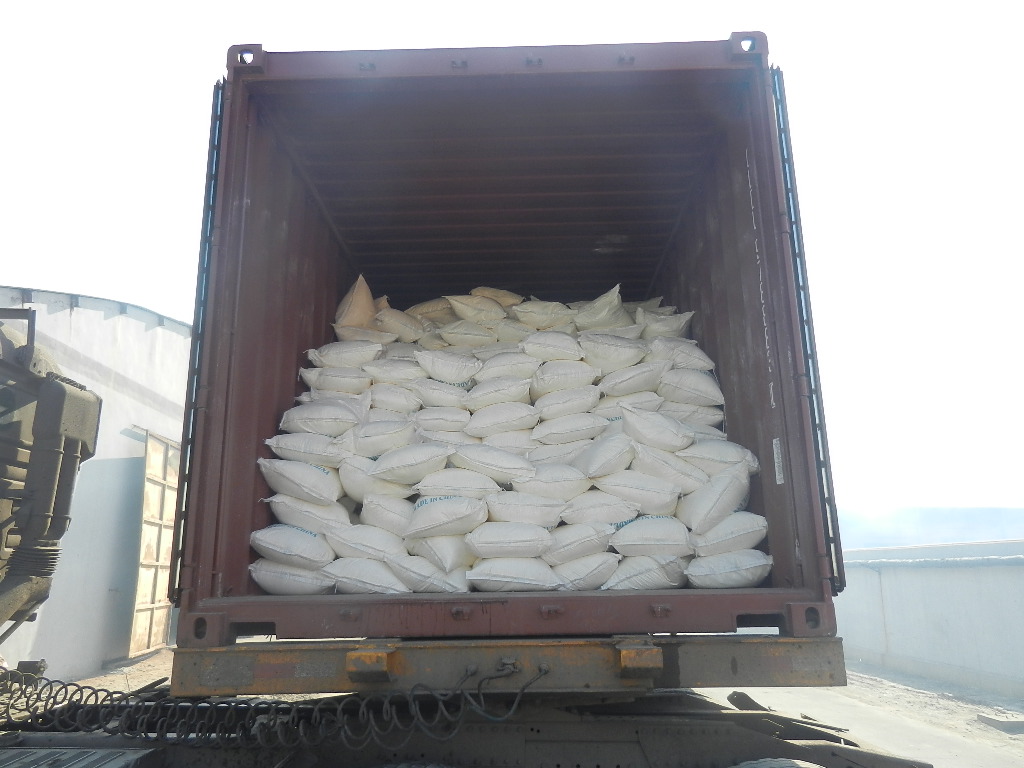 Looking for ideal Industrial Sodium Metabisulfite Manufacturer & supplier ? We have a wide selection at great prices to help you get creative. All the Sodium Metabisulfite 7681-57-4 are quality guaranteed. We are China Origin Factory of Industrial Sodium Pyrosulfite. If you have any question, please feel free to contact us.
Product Categories : Inorganic Chemicals > Sodium Metabisulfite