Anionic Polyacrylamide is soluble ,and insoluble in organic solvents. It presents high polymer electrolyte characteristics in neutral and alkaline mediums. It is sensitive to salt electrolyte, and can be cross-linked into an insoluble gel with the high chemical price metal ion.
1. It can be used to treat industrial wastewater and mining wastewater.
2. It can also be used as an additive of the mud materials in oil-field,geological drilling and well boring
Features:
1. No harmful residue
2. No color, no taste, no toxic
3. Easy to dissolve and fast speed.
4. Polyacrylamide powder can used in Water Treatment
5. Strong treatment ability for the colloids and suspended particles
Application Method
1. The product should be prepared for the water solution of 0.1% as concentration. It is better to use neutral and desalted water.
2. The product should be scattered evenly in the stirring water, and the dissolving can be accelerated by warming the water (below 60℃).
3. The most economical dosage can be determined based on a preliminary test.
The pH value of the water to be treated should be adjusted before the treatment.
Type:
Anionic Polyacrylamide:It is widely used in waste water treatment of chemical
industry, municipal sewage treatment, such as coal washing, mineral processing, metallurgy, iron and steel industry and electronic industry. It is also used in oil industry to enhance oil recovery which is widely used. In addition, it can be used as paper additives and textile pulp agent.
It is very efficient in usage and has high dehydration
rate. It is used for the waste water treatment in alcohol factory, monosodium glutamate
factory, sugar factory, beverage factory, tanneries, dyeing and other fields.
It has a better effect to be used together with inorganic coagulant in
particular. It can be used as paper additives as well.

Non-ionic Polyacrylamide:
It is the most appropriate to use NPAM, when the sewage
is acidic. It is also used as agents for the textile pulp, paper chemicals,
water shutoff agent, and etc.Because of its non-ionic functional group, PH
value and salts have a little influence on NPAM`s flocculation. In the neutral
or alkaline conditions, the flocculation effect is not as good as APAM, but
better than APAM in acidic conditions.

Amphoteric Polyacrylamide:
It can be used in a wide range of PH value. It can also
be used in ore leaching with strong acid or extract valuable metals from the
acid catalyst with metals. Amphoteric ion is not the mixing of anionic and
cationic. It is applied to all kinds of waste water treatment like oil
contamination, organic sewage, inorganic sewage, complex sewage with frequently
water quality changing and sludge dewatering. It is also used as paper
additives, oilfield water shutoff agent, and etc.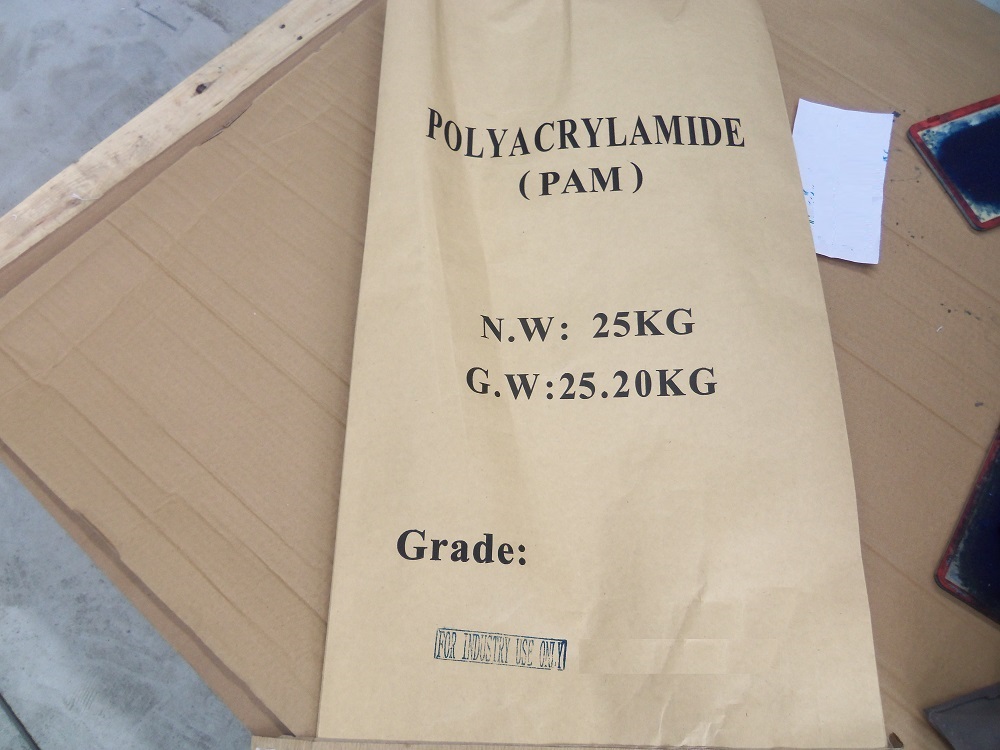 Looking for ideal Anionic Polyacrylamide Powder Manufacturer & supplier ? We have a wide selection at great prices to help you get creative. All the Treat Industrial Wastewater are quality guaranteed. We are China Origin Factory of Additive of the Mud Materials. If you have any question, please feel free to contact us.
Product Categories : Water Treatment > Polyacrylamide